If you've ever gotten one of those "Aw Snap" screens from a website then you know how annoying it is when technology doesn't work like it's designed to. Or if you've ever tried to buy something online and you get to the end of the process and the shopping cart doesn't work? I mean, not the end of the world, but it's irritating none the less.
And things that are irritating to consumers are potentially devastating to companies. The business of digital operations management is massive because all companies rely on technology and when there's something wrong with their network, they're screwed.
Enter PagerDuty. A digital operations management company that works with Fortune 500 companies, startups, government agencies and even non-profits to ensure incidents are handled expeditiously. Developers can use PagerDuty a bunch of different ways but the main thing is that PagerDuty analyzes signals and data on digital networks of a company and can detect when potential issues might surface and then alerts the developer, or anyone else for that matter, to the incident so adjustments can be made before any problem ever reaches a user.
A simple example I use because it's one my tiny advertising brain can process is; let's say Division of Labor creates an amazing digital video that funnels a ton of traffic to our client's website. And since our video is so good and funny and emotionally compelling, the increase in traffic threatens to overload our client's website. (We are that good.)
But PagerDuty detects the increase in traffic, alerts the developer so she can increase server capacity and avoid any disruption. PagerDuty also learns over time and can implement network adjustments on behalf of the developer or predict future issues so the developer can prepare for them. Developers have even said they won't work at a company unless they can have PagerDuty. Pretty cool company.
But not enough people know about them. So they asked Division of Labor to help with an awareness campaign to increase brand recognition and drive trial ahead of their big PagerDuty Summit19, held at the end of September in Union Square.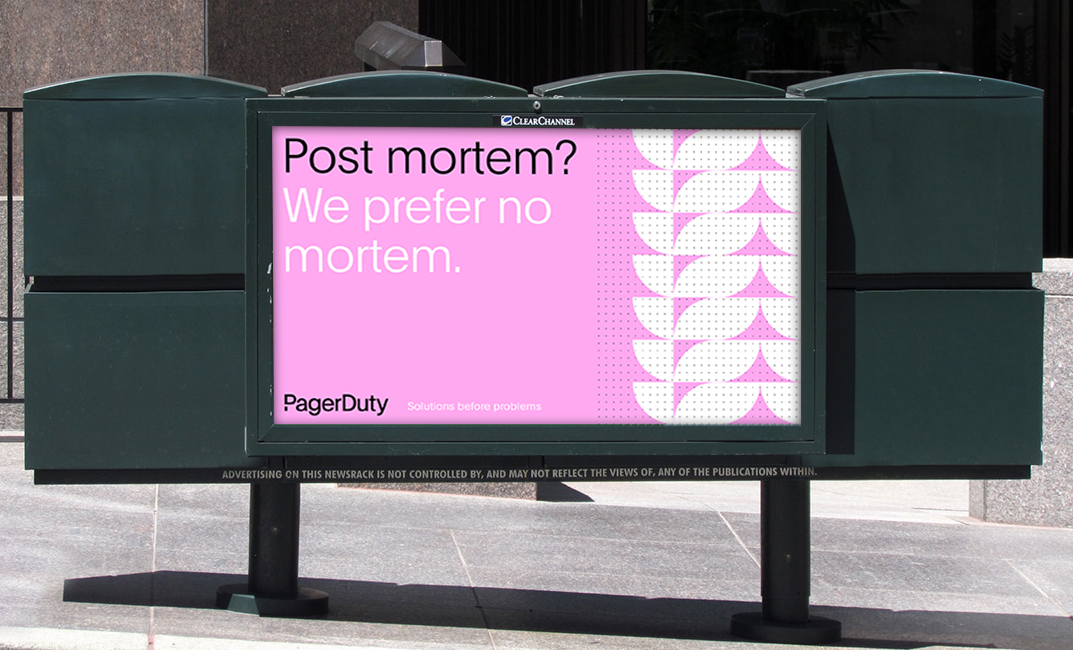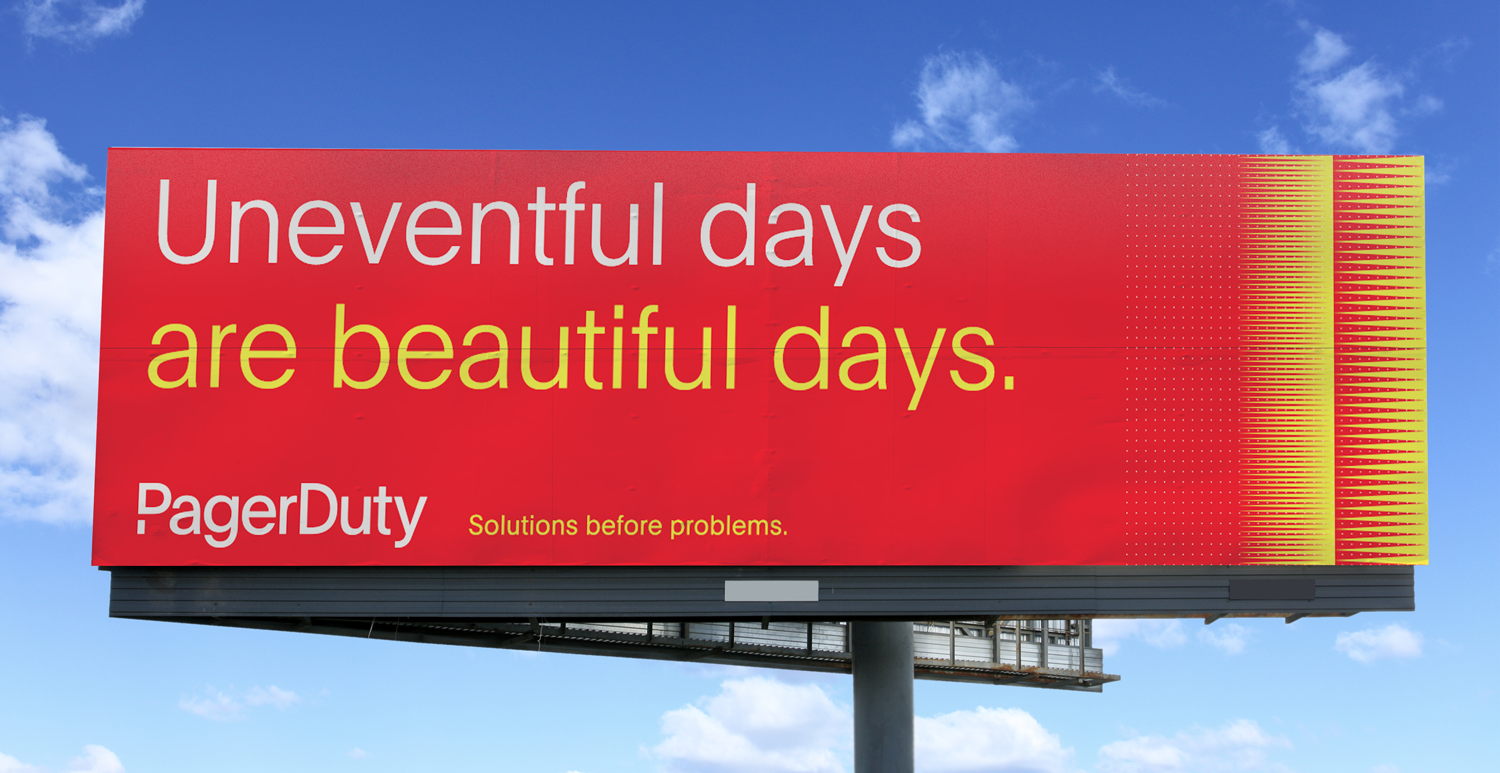 At its core, PagerDuty solves problems before they become problems. So we launched their first brand awareness and digital marketing campaign anchored with the line: Solutions Before Problems.
Division of Labor worked in close collaboration with the folks at PagerDuty along with our partners at MediaSmith. But we also inherited some beautiful brand design work from the folks at Collins. Collins created a palette and brand template for us to work with allowing us to focus on developing the messages and simplifying the communications; from digital and out of home to podcasts and a completely redesigned and rewritten website. The campaign launched in San Francisco and New York with executions in Times Square and Madison Square Garden.
We are now preparing for phase two, but check out PagerDuty if you're a developer and see what you think. Thanks to all who made this campaign happen.
####
The Small Agency Blog is produced by Division of Labor; a top San Francisco ad agency and digital marketing firm that's been named Small Agency of the Year twice by Ad Age. The award-winning creative shop services clients on a retainer or project basis. They also offer brand consulting services and hourly engagements for startups and smaller brands. Click here for a free consultation.